 The filmmaker shot his debut film in a week in La Palma: a feature in which six converging love stories set after the end of the world are told
 Llorens directs a cast made up of Jordi Vilches, Andrea Martos, Nieves Bravo, Lorenza Machín, Ken Appledorn, Javier Peña Pinto, Ruth Armas, Lamberto Guerra, Pilar Acosta, Cristina Gallego, Emilio Linder and Chico de Tomás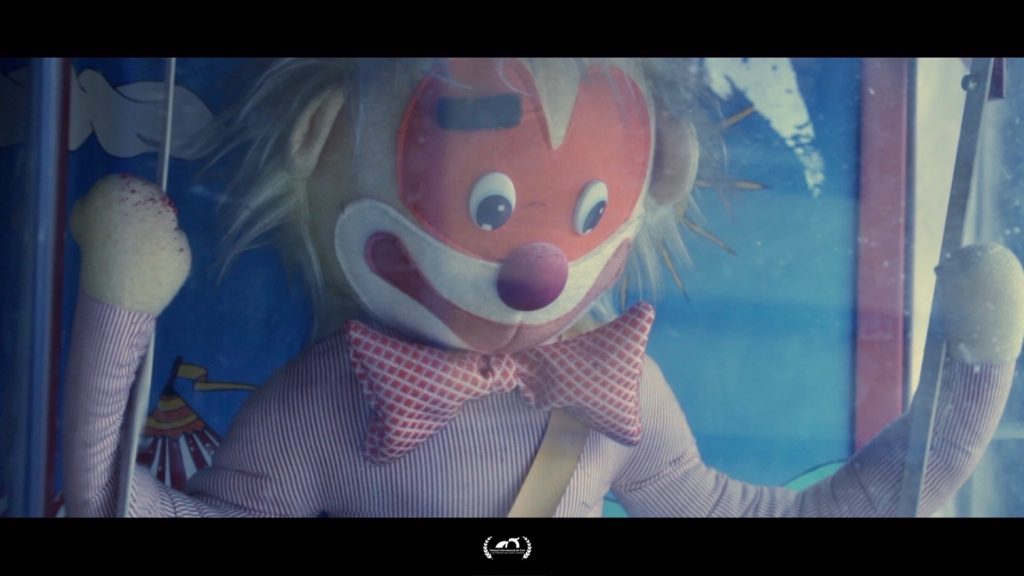 Las Palmas de Gran Canaria, Monday 12 April, 2021.- "Every detail matters", that's the premise in the design of Echoes' story (2020). A film shot in La Palma in scarcely seven days, at full speed in regards to the performance of a vast cast, and in which leading roles are shared under Tommy Llorens' direction. A film the filmmaker thought up in a sudden burst of inspiration, and which he's filled with symbolism, almost with cryptographic obsession. The title arrives now to the Las Palmas de Gran Canaria International Film Festival's Canarias Cinema section as a mix of pre-recorded tales, which already happened. Which their characters already experienced and are now transferred to the audience.
Echoes narrates the outcome of six love stories that take place in La Palma on 22 February 2022 (22/2/2022). The date is not a coincidence, and the film lasts 88 minutes and 33 seconds "due to a reason", reveals Llorens. 88 is a Nazi code, equivalent to Hail Hitler. The 33 alludes to the Corpus Christi. The film starts with broadcastings that coming out from their channels. "One per each meridian". Thus, "Echoes is a story that already was, that's why there are no credits".
Tommy Llorens stresses that "Within my possibilities, I've tried to make each thing, each detail in the film matter". And they certainly do. The experiences are carried out by a vast cast, in a coral piece, made up of Jordi Vilches, Andrea Martos, Nieves Bravo, Lorenza Machín, Ken Appledorn, Javier Peña Pinto, Ruth Armas, Lamberto Guerra, Pilar Acosta, Cristina Gallego, Emilio Linder and Chico de Tomás. "They were everyone I had in mind", admits the filmmaker, "I've been very lucky".
Well, everyone but one. "I wanted an Argentinian actor, paradoxically, for a character who doesn't speak. I wanted Ricardo Darín. I aimed high and failed. But thanks to that I could have Emilio Lindes, who by then was hidden a little. Having had the opportunity to work with him is something I've very grateful for. Emilio is fantastic and communicates a lot on screen".
Llorens, a globetrotter born in Madrid, who has lived in such disparate places as Northern Ireland or Lanzarore, ended up getting in 2019 to the Festivalito in La Palma. There he joined the festival's traditional initiative of shooting an express short film to present it in the same edition, once the filmmakers are told the theme. In the writing night he found himself writing a 38-page screenplay. "I was coming from a creative slump, and I quickly realized that that need it to be a feature. Yes, I shot a teaser of the film, as a short film, but a project was there" tells the director, recalling the creative outburst that ended up turning into his debut film.
Tommy Llorens recovered then, in fact, his film vocation, after expending four years without shooting a short film. With "the soul of an artist and the head of a banker", Llorens has worked professionally in Law, without losing sight of the medium. Even so, the resources for undertaking a project in La Palma were scarce, "I had to sell my parking space to be able to make it".
The means limit defined the needs of a shooting of barely a week, in October 2019. In La Palma, "because it had to be there". Trained in acting direction in Cuba, the filmmaker set out to work with the cast he wanted, setting the standard well. "No actor knew the script of the other characters. They knew their texts and, at most, their story. I wanted to avoid anticipation".
Each actor, however, maintained their idiosyncrasy. "Lamberto Guerra, for instance, is an actor that gives a lot. He ended up working as assistant director", explains Llorens. Actually, "everyone contributed, but I did talk to them and stressed that when something was closed I didn't want any improvisations. Because each word had to matter, had its reason. All that is said in the film matters". On this regard, he recalls a fight with Jordi Vilches, who, in any case, "is fantastic, and he was great".
"The only thing I promised the cast", says the filmmaker, "was to make a worthy film. Even though I asked them a lot, because a seven-day shooting was double work". An extra effort that doesn't weigh down at all on screen: the coral strength is undeniable. Also a sort of irony buried in the story.
In Canarias Cinema, Llorens makes his debut in the Las Palmas de Gran Canaria International Film Festival. "Yes, I knew the Festival, but had never been there with a work of mine. The perception I have is that of a top festival: I was pretty happy when I was selected, fuck… And on top of that, the film is having a very good run. And it's in the circuits".
Echoes is screening at 10 am this Tuesday 13 April at Cinesa El Muelle's Screen 9. There'll be another screening on Wednesday 14 at 5 pm that will include a previous introduction by Tommy Llorens. The event is subject to all security measures fighting the spreading of COVID-19, so masks are compulsory and social distances need to be observed at all times during screenings.