 For the children in the house, the Festival presents the animated film The Bears' Famous Invasion of Sicily, and for young audiences it brings the Korean feature Da Capo, a fiction film about a young musician
 Tickets, at a single 4-euro price per session, are available at cinesa.es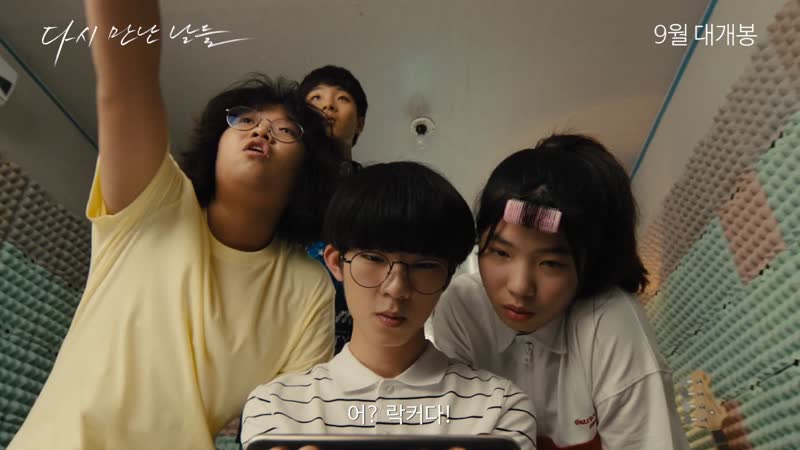 Las Palmas de Gran Canaria, Wednesday 7 April 2021.- Las Palmas de Gran Canaria International Film Festival invites families back to movie theaters as safe places to enjoy cinema's magic and experience after a year in which audiovisual consumption has primarily been made through digital platforms.
Thus, the Festival has again selected two recent films for young and teenage audiences in its Magic Lantern section, which won't gathered school audiences in this edition because of limited seating capacities, but will offer any interested family all security measures required in our current situation: distance, masks and protocol recommendations.
According to this edition's catalogue, Magic Lantern brings two productions about a group of bears in Sicily and about some young stars of Korean music. Thanks to Lorezo Mattotti's The Bears' Famous Invasion of Sicily and Shim Chanyang's Da Capo, as programmer Saray Benítez points out, "they will feel the magic of cinema and the uniqueness of this event: two films that can only be seen at cinemas in the 20th edition of our Festival".
Both films have been programmed in their original versions (French for the former and Korean for latter) with Spanish subtitles. They are both scheduled at noon: the Korean one on the first Saturday and last Sunday of the Festival (April 10 and 18), and the French one on the first Sunday and last Saturday of the Festival (April 11 and 17). Tickets are available at cinesa.es.
According to the catalogue, the children of the house will be able to enjoy a story based on the tale of the same name by Dino Buzzati, The Bears' Famous Invasion of Sicily. "After its premiere in the Un Certain Regard section at the Cannes Festival in 2019, this Italian-French production has been acclaimed by critics and audiences alike for transforming a children's story into a tale full of symbolism that also gives adults food for thought. The bears set out on this adventure in search of Tonio, the lost son of the Bear King. To find him, the bears decide to invade the world of the humans … but soon see that the two realities do not live together as expected. The animated film invites us to think about concepts such as colonisation, tyranny or cultural appropriation. This is undoubtedly an opportunity to travel through visual universes full of beauty, to get inside them and to reconsider some of today's issues from a perspective that is magical and stimulating for the senses", claims Benítez.
On the other hand, Magic Lantern bring to the young public the Korean film Da Capo, the story of the young musician Tae-il, who returns to his home town to team up again with Ji-won, an old colleague from the band. Now a music teacher, she is helping a band that is practicing to compete in a talent show for youngsters. "Da Capo is able to transport adults back to their youth. It is a trip back in time to those years when we thought we were rock stars and when our days revolved around music. This Korean film is an ode to friendship and to the power of union of music and art. It shows how, even in the darkest moments, a joint catharsis can emerge from an impulse. With a musical score that ranges from K-pop to the hardest rock, Da Capo is a musical delight, a compendium of past memories or recent experiences of our future stars. A good time is guaranteed for all".