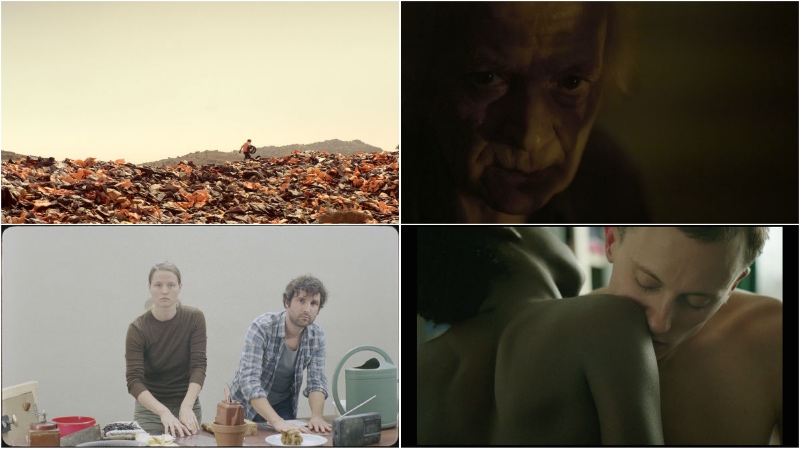 The Short Film Official section includes twelve works -selected by José Cabrera, this section's coordinator- whose screening will take place in three four-title sessions starting on Tuesday, April 10, at 7:30 pm at the Monopol Screen 4, and then on Wednesday 11 and Thursday 12, at the same time and screen.
"The section", says Cabrera, "continues what we've been able to enjoy in past editions, with films defined from their formal risk and their approach to diverse contents, sometimes unexpected. Marginal films that gather talent and reflection about the film process". The first short film session, with an 82-minute duration, includes -following Cabrera's concise descriptions- a title of "film reelaboration", Arr. for a Scene (Jonna Kina, Finland, 2017, 5 min.), "space and time relationships to the limit" in Antònio e Catarina (Cristina Hanes, Portugal, 2017, 40 min.), "opposite side relationships" in Damien Décembre (Lucie Plumet, France, 2017, 26 min.) and "shipwreck" in 8th Continent (Yorgos Zois, Greece, 2017, 11 min.).
On Wednesday 11, the second session includes "teenager fictions" in Tudo o que Imagino (Leonor Noivo, Portugal, 2017, 32 min.), a new work of "film reelaborations", Edge of Alchemy (Stacey Steers, USA, 2017, 19 min.), "fairy tale fictions with dazed touches" in Möbius (Sam Kuhn, Canadá, USA, 2017, 15 min.) and a "religious musical", Terremoto Santo (Bárbara Wagner, Benjamin de Burca, Brazil, 2017, 19 min.).
Finally, the third and last short film session will take place on Thursday 12 and includes "defining scars" in Nnic Nowego Pod Słoncem (Nothing New Under the Sun, Damian Kocur, Poland, 2017, 25 min.), "return to the origins" in Mi Amado, las Montañas (Alberto Martín Menacho, Switzerland, Spain, 2017, 24 min.), "a reformulation of spy films", The Hollow Coin (Frank Heath, USA, 2017, 12 min.), and "a trash political sci-fi" in Babylon (Keith Deligero, The Philippines, 2017, 20 min.).