Magic Lantern begins its morning family screenings with two Latin-American productions, Lila's Book and Miriam Lies; the presentation of the cycle Film and Philias; GAF, Enric Montefusco and Sergio Miró DJ Set's concerts, among the keys to follow the Festival's second day
Presentation of the cycle Film and Philias, Carte Blanche to Días de Cine (TVE)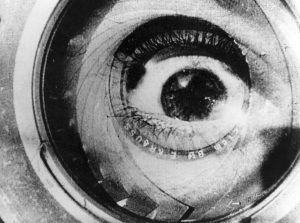 On Saturday, March 23rd, there will be still a chance to see at the Monopol Screen 5 the last showing of The Man with a Movie Camera (Dziga Vertov, Soviet Union, 1929, 67 min.), included in the cycle programmed by the team of TVE's show Días de Cine. Film and Philias will be presented to the media on Saturday, March 23rd, at 10:30 am, with its deputy director, Javier Sales, alongside the Festival's director, Luis Miranda.
The members of Días de Cine have selected "films that look at cinema from love, from humor or even from uneasiness. Because there are many kinds of love", and which they have divided in four sections: Love / Passion / Cinema; Shot / Reverse Shot; Soundtrack and Film Apparatus / Camera Obscura. This cinephile feast may be enjoy until Sunday, March 31st, at the Monopol Multiplex.
Magic Lantern gets older

The section traditionally aimed to children and young people within Las Palmas de Gran Canaria International Film Festival, Magic Lantern, expands in 2019 with the Foley effect creation workshop and a new venue –the Elder Museum of Science and Technology– its original screenings for high school students and, of course, for family audiences at the Pérez Galdós Theater.
This weekend, Magic Lantern's morning screenings will provide the little ones with the best option to be introduced to cinema. The Festival, faithful to its line of work, will approach family audiences with two titles of significant authorial hallmark screening at the Pérez Galdós Theater: the national release of animated feature film Lila's Book, by Marcela Rincón (Colombia, Uruguay, 2017), deals with the importance of reading as a way of fighting forgetfulness (Saturday 23rd, noon, Pérez Galdós Theater); and the teenage drama Miriam Lies, by Natalia Cabral and Orial Estrada (Dominican Republic, 2018), which reflects on racial problems, still present in the first world (Sunday 24th, noon, Pérez Galdós Theater).
Night at The Paper Club with the Monkey Nights and the Monopol Music Festival
On the Film Festival's second night designed for music-lover cinephiles, that of Saturday 23rd, the Monopol Music Festival's program (MMF) meets the Monkey Nights. One of the greatest exponents of Spanish psychedelia, the Tenerife-based band GAF, will open the night. They will be followed by the former leader of hardcore punk band Standstill, Enric Montefusco, who will play his new vibes. Sergio Miró DJ Set will put an end to the night.
Since 2010, the sextet led by Mladen Kurajica, GAF, has been editing with the Barcelona label, Foehn Records. Their latest album, Gamma Bay, released in 2018, is an approach to psychedelic rock and shoegaze, its sound being more energetic, dark and dense than in previous works. Their performance in the Monkey Nights will include its own songs and extended versions of their reinterpretations of Nino Rota's music made for the opening ceremony of the Festival. Alongside Kurajica, Carolina Machado (drums, keys and voice), César Chinarro (guitar), Eduardo Villalobos (bass), José Martín (keys) and Alejandro Padrón (trumpet, percussion and electronica).
Tickets for the second Monkey Night will be on sale at the ticket office at 10 euros. Further info on Montefusco at monopolmusicfestival.com.