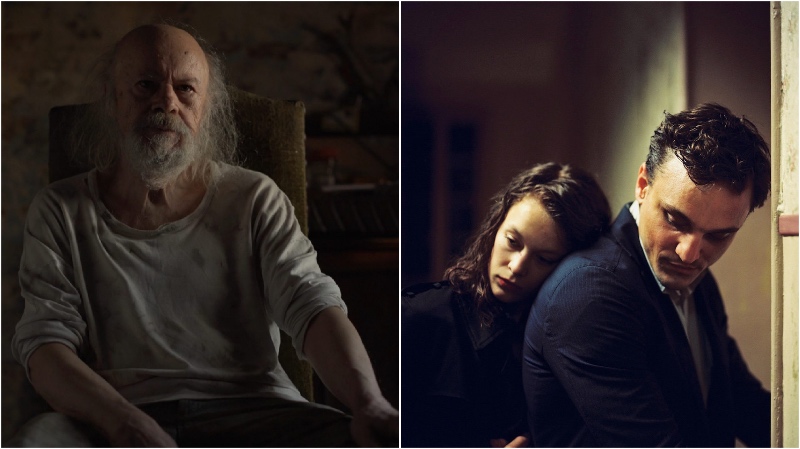 The 18th Las Palmas de Gran Canaria International Film Festival's official section will finish on Friday, April 13, the screenings of the last two competing features: the Argentinian documentary El espanto (Argentina, 2017, 65 min.), by directors Martín Benchimol —who is currently at the festival— and Pablo Aparo, and the German film Transit, by Christian Petzold, which is distributed in Spain by Golem.
El espanto, winner of the Best Mid-Length Documentary at the Amsterdam International Documentary Film Festival, delves into El Dorado's life, an Argentinian village in which its inhabitants have their own methods to cure diseases, but there's only one man among them who can cure "the espanto", a dreaded affliction.
This second work by the Benchimo – Aparo pairing (La gente del rio, 2012) was shot for two years, including interviews with its residents. From their portrayals and humor-containing dialogues, "mythologies, esotericism and family and sexuality conceptions get together", as Benchimol himself told Otroscines.com in an interview published in April, 2017.
El espanto has been shown at the Buenos Aires, Guadalajara, Amsterdam and Zagreb festivals. Martín Benchimol is currently in Las Palmas de Gran Canaria to present his film to the media on Friday 13, at 10:15 am at the Pérez Galdós Theater. In the evening, at 7 pm, he will introduced it to the audience at the Pérez Galdós Theater.
Transit
Transit (Germany, 2018, 101 min.), German Christian Petzold's last film, will be the feature closinf the 18th Las Palmas de Gran Canaria International Film Festival's official section, which has once again been supported by Cajamar Foundation. The press and jury showing will be on Friday 13, at 11:30 am at the Monopol Screen 3: its public release will be the same day at 9 pm.
The director of Phoenix (2014) and Barbara (2012) presents a melodrama, set in occupied France during the Second World War, which, with some experimentation and several time-space transpositions, takes us to a time that could be our current one. A melodrama with thriller and love drama touches: when a man flees France after the Nazi invasion, he assumes the identity of a dead author whose papers he possesses. Stuck in Marseilles, he meets a young woman desperate to find her missing husband – the very man he's impersonating.
Transit was at the Berlín Festival's official selection.